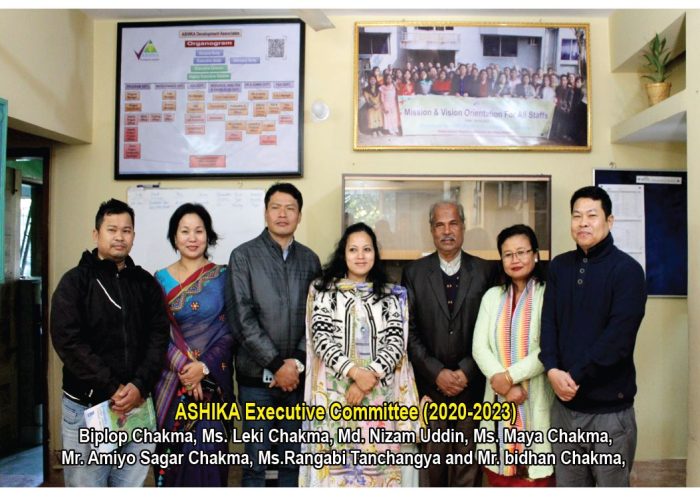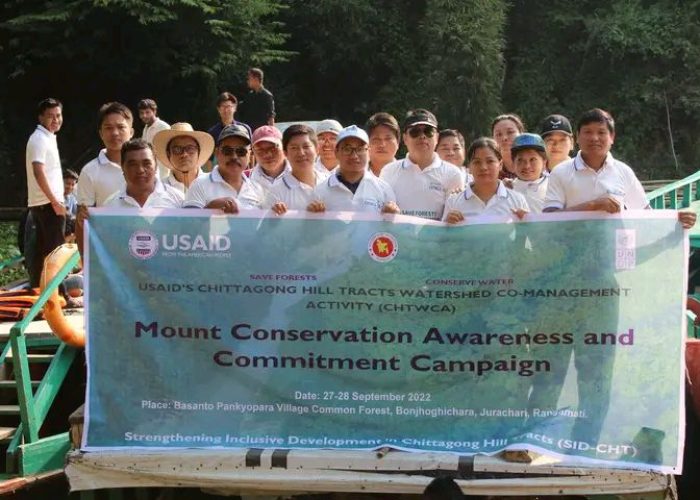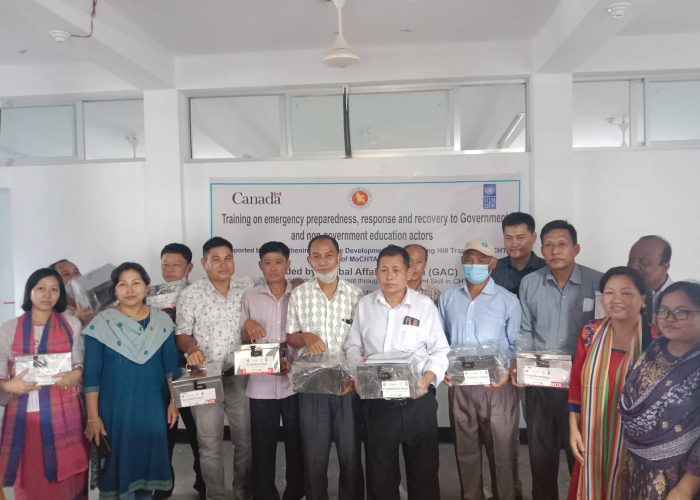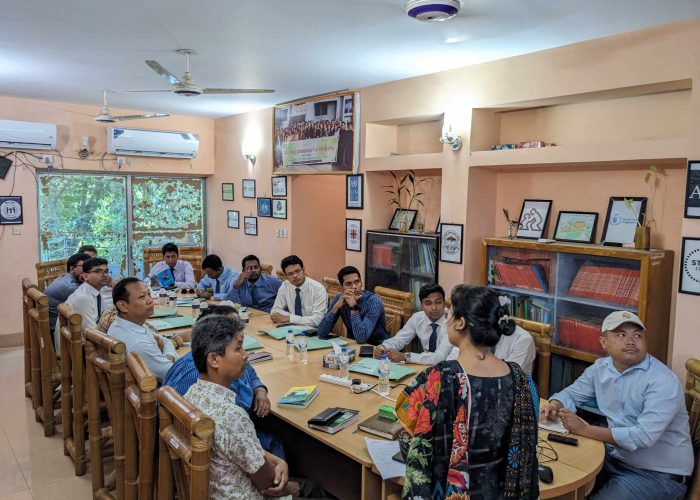 SHANTONA'S FIGHT FOR ECOSYSTEM CONSERVATION     Ms. Shantona Chakma is a 38-year-old Karbari (Traditional Village Head) of Ramharipara, Ghilachari...
Read More
WHAT ASHIKA IS?
ASHIKA Development Associates is a Non-Government Organization (NGO) serving three hill districts of Chittagong Hill Tracts (CHT)-Rangamati, Khagrachari & Bandarban, based in Rangamati Hill District-which is treated as the capital of CHT. ASHIKA stands for Amader Shikkha O Kaj which refers to all types of formal, non-formal, technical and vocational education. We aim at the reflection of all these learning into communities livelihoods. We assist ultra poor people by providing technical support with the objective of creating new opportunities. It is understood that globalization along with climate change have an impact worldwide, CHT is  also not apart from this true, so we believe in economic and environmental friendly system within which the community would survive with improved living standards. Focusing on environmental degradation and disaster risk reduction, we aware people to protect and preserve the healthy atmosphere through capacity building and mitigation strategy. ASHIKA believes in sustainability through climate resilient livelihood generation to achieve a strong socio-economy in CHT.
The Chittagong Hill Tracts are a three-district region in southeast Bangladesh, in an area that is extremely remote and inaccessible due to its high and rocky terrain. Bandarban, Rangamati, and Khagrachari are the three Hill Districts that make up the CHT region, and they are home to 13 ethnic/Indigenous communities. Each of these communities has its own culture, customs, beliefs, and sense of self.
The CHT's Indigenous people suffer numerous economical, health, and educational issues. There is no access to roads, transit, or cellphone networks in some isolated places. Furthermore, the literacy rate is quite low, with the majority of individuals being illiterate.
The community's livelihood is greatly reliant on the seasons. In Bangladesh, there are six seasons in all, three of which present unique challenges to the society Slash-and-burn agriculture provides a living for the majority of the population, but due to soil and climate change, it is becoming increasingly unprofitable.. It is exceedingly chilly throughout the winter season, and many struggle to keep warm due to a lack of suitable gear. The lack of water sources becomes a problem in the summer or throughout the dry season. Finally, during the rainy season, many places become flooded, resulting in muddy roads and landslides. It's also difficult to locate work that pays a living wage during this time of year, and the contaminated water raises the risk of water-borne infections.
Education and Social Development
The pillar is to ensure basic education for all communities to improve their skill recognized for entrepreneurial initiatives of different stakeholders to remote poverty from society. ASHIKA will work for Basic education, Multi-lingual Education, skill base education, to recognize the ultra-poor community's entrepreneurial initiatives. The organization will keep communication with A2i programmes of Prime Minister's office, International labor organization, Asian Development Bank, UNDP, NASCIB, BSCIC, Schedule Banks etc. for their wage seeking skill base certification.
Food Security, Livelihoods and Gender
This Pillar is to work for improving the livelihoods  and ensure food security through diversified option by utilizing local resources in CHT and people will be able to combat climate change. ASHIKA will be working with different donors and do livelihood diversification in such way so that it does not affect land fertility and degradation, there will also be research work with research centers and networks so that they raise their voice and demand for climate change adaptation, even to combat disaster risk.  Finally ASHIKA will initiate activities that will help People have diversified sustainable livelihood options and households will involve with successful IGAs/enterprise
Climate Change and Disaster Management
Climate change is exacerbating food insecurity in CHT region. Environmental degradation as a result of anthropogenic activity, which is increasing people's susceptibility. As a result, residents of the Chittagong Hill Tracts are dealing with irregular rainfall, heavy rain events that result in landslides, drought, and flash floods. ASHIKA will strengthen the community for enhancing disaster resilience that Community and households, especially the poor, women, children, elderly, disabled and other disadvantaged people at risk are protected from disasters. Finally it will reduced damage and loss from climate change
Accessibility to healthcare and other social services is minimal and difficult for the villagers .Aa result, it is hard for service sectors to provide services at these locations.
Infant and child mortality and maternal health are among the most crucial figures lagging well behind the already struggling national averages.
Empower indigenous peoples to raise voice, joint and collective actions to promote rights, cultural heritage, social justice and human dignity;
ASHIKA will initiate activities that will Strengthen Primary Health Care Services and people will have access to basic health care services
Institutional Strengthening Capacity
Since organizational polices, structures and processes influence behavior, motivation and actions of the staff, ASHIKA will endeavor to transform itself into a learning organization. The objective of ASHIKA's organizational development will be (a) to build a pool of sector specialist among staff; (b) develop strategies to attract and retain young, talented and committed staff; (c) put in place policies of the highest International standards and monitor compliance; (d) carry out regular reviews to assess strengths, weaknesses and potential risk and (e) strive for excellence and become known as the premier organization delivering on human rights and governance initiatives for bringing about transformative change in the lives of marginalized communities.
https://ashikacht.org/wp-content/uploads/2023/11/ASHIKA-Advocacy-video-for-Anticipatory-Action-25-08-2021-1.mp4